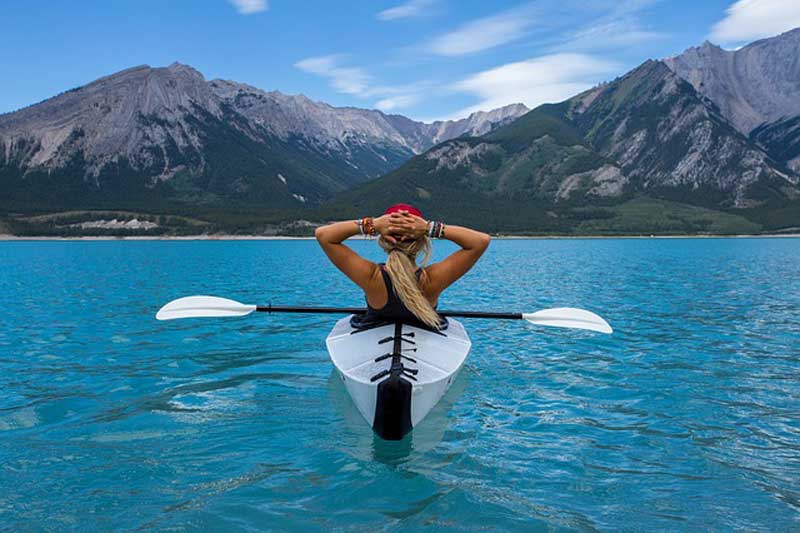 5 Must-Visit Countries
If you find yourself dreaming about luxury Bali villas, incredible architecture, or stunning landmarks, then it might be time to treat yourself to a holiday. However, given the number of countries ready to offer a unique tourist experience, it can be challenging to decide which country to visit. Rather than close your eyes and point out a random nation on a globe, we've included five must-visit countries below. You're sure to find at least one will pique your curiosity.
Indonesia
Indonesia will prove to be a real eye-opener for any traveller, but if you've set your sights on this country, Bali is the ideal hot spot for any tourist. Bali is an Indonesian island with a little bit of everything for those who like variety. You can relax on white sandy beaches, stay in luxury Bali villas, then also enjoy natural attractions such as the coral reefs and volcanic mountains. Then, when the day is done, you can head back to the resorts for unbelievable nightlife.
Japan
If experiencing a new culture is on your bucket list, then a trip to Japan is a must. Japan is home to thousands of shrines and temples, cuisine to die for, and plenty of tourist activities in the main centres. While Tokyo and Osaka will appeal to those with a thrill for the hustle and bustle, you can also escape to the outskirts where beautiful gardens and stunning scenery in natural environments await.
Canada
Known for their friendly personality, snow, and plenty of moose, you will find Canada is every bit as exciting as you can imagine. You can enjoy the wilderness up close and personal, go tobogganing in Quebec during winter, and visit beautiful cities with photo-worthy architecture. If you're not a fan of cold weather, however, you're either best to stick to luxury Bali villas or head to Canada during the warmer months.
Netherlands
If you're a history buff with love for architecture and scenic beauty, then you'll love visiting the Netherlands. Located in northwestern Europe, it's a beautiful country with windmills, tulips, and plenty of heritage on offer as well. History enthusiasts will enjoy the Van Gogh Museum and the house which was home to Anne Frank, as well as the Canalside mansions with 17th century remains. The locals are friendly, the coffee beautiful, and it's well worth a visit.
New Zealand
If you can get past the alarming number of sheep, you are sure to find that New Zealand is a breath-taking place to visit in all seasons. Take a trip to Mount Cook and stop in at Tekapo, or why not go skiing in Queenstown? There are plenty of things to do for the avid outdoor enthusiasts, as well as skydiving and bungy jumping for the daredevils. Sealing the deal is the breath-taking scenery encompassing both the North and South Islands.
Whether you crave the heat and tropic environment of Bali luxury villas, or the overwhelming history of the Netherlands, you are sure to find there's a country to suit your tastes. If your annual leave allowance is building up, then it might be time to book those airline tickets and get going. There's no time like the present to experience everything the world has to offer.
holiday destinations
Must-Visit Countries
travel